LATEST NEWS
KILLARA HAD DAMP DISAPPOINTMENT AT GRADE 6 FINALS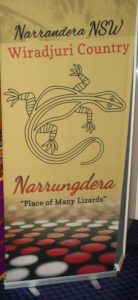 KILLARA HAD DAMP DISAPPOINTMENT AT GRADE 6 FINALS
Our euphoria in winning the Zone 9 Pennant was extinguished at the State Grade 6 play-off last week-end (30 and 31st July).
Narrandera BC conducted a well organised 3 day event but given rain EVERY DAY June and July it was almost a miracle the Tifdwarf greens were playable at all.  The conditions were unfamiliar, testing and handled better by our opponents in Sectional play.
Team Killara was eliminated:-
V Zone 16 Kembla Heights 64/54
V Zone 8 Junee 73/42
V Zone 5 Picton 65/42
The ultimate winner, Merimbula, were congenial and worthy winners.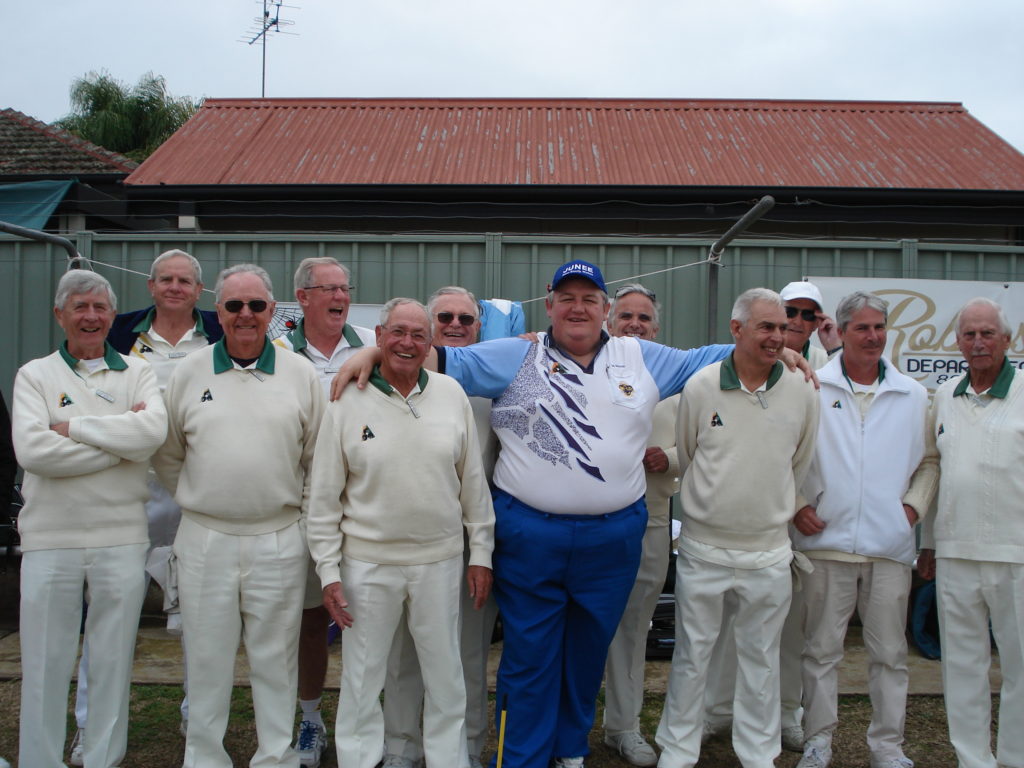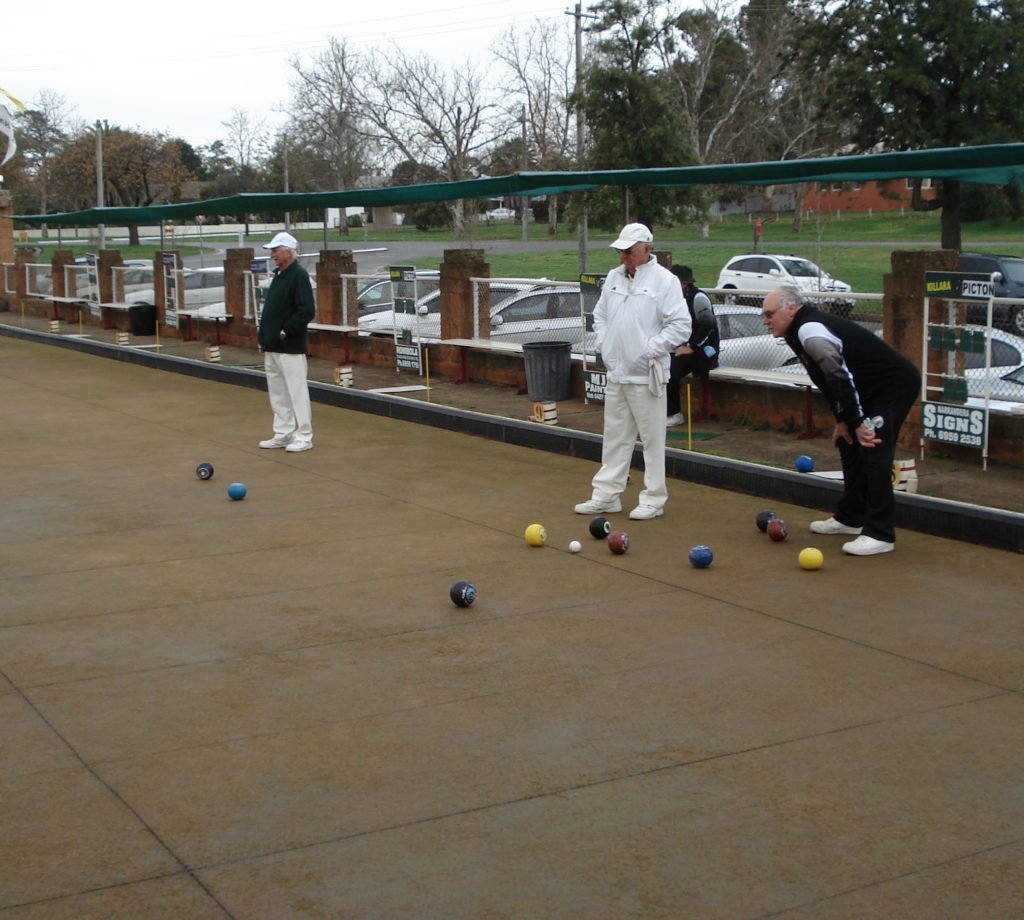 Zone 9, Grade 6 Pennant Victors – June 2016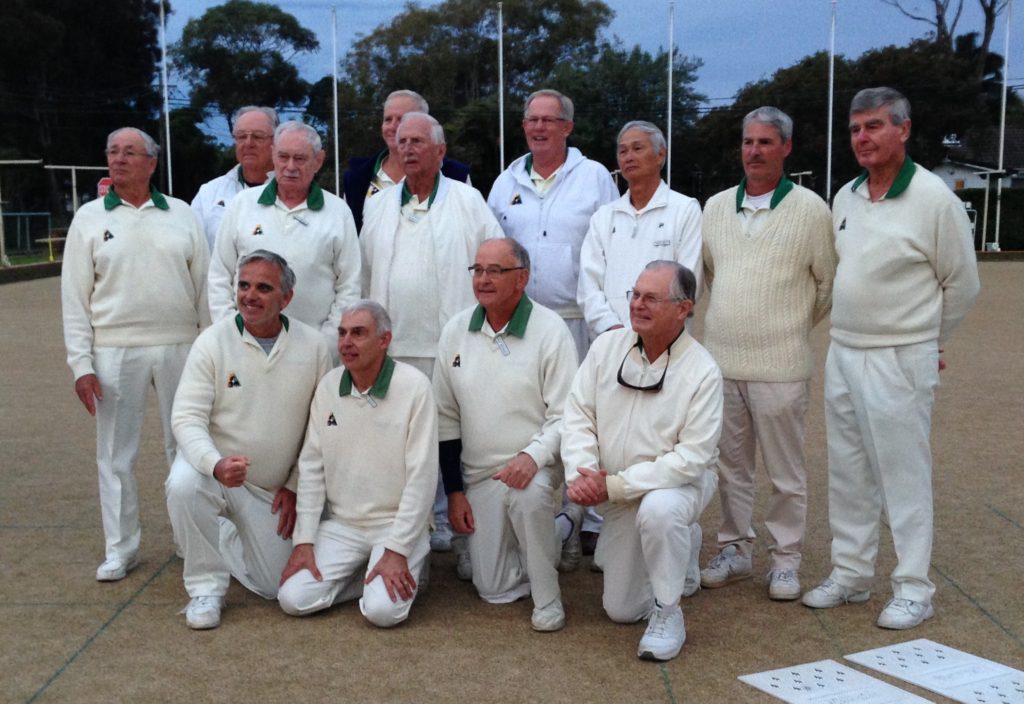 Back Row:
J Rayner, J McBean, D Reade, A Hunt, W Druce, B Shirvington, K Hau, R McDermott, R Edwards
Front Row:
D Warren, J Zazulak, R Henriks, B York
North Shore District Women's Bowling Association
Regional Weekend Challenge – 16th April
After five rounds of play were completed over the past six weeks, the semi-finals and final of the Regional Weekend Triples were played at North Manly on Saturday 16th April.
After two excellent semi's, the Killara team of Julie Halliday, Louise Amos and Ngoc Hau, and the North Sydney 2 team of Kate Noble, Emma Brown and Anne Coleman emerged as the teams to fight out the final – and what a fight it was!
Killara scored three shots on the 20th end to tie the score and the pressure was on. The head was tight but a superb shot by North Sydney 2nd Emma Brown took the jack back and her bowl went with it, making it very difficult for the opposition to draw closer to the jack. Killara skip Ngoc Hau made a valiant effort but missed by centimeters and North Sydney were the ecstatic winners.
North Sydney will now represent our Zone in a play-off against other Saturday Triples Zones in November.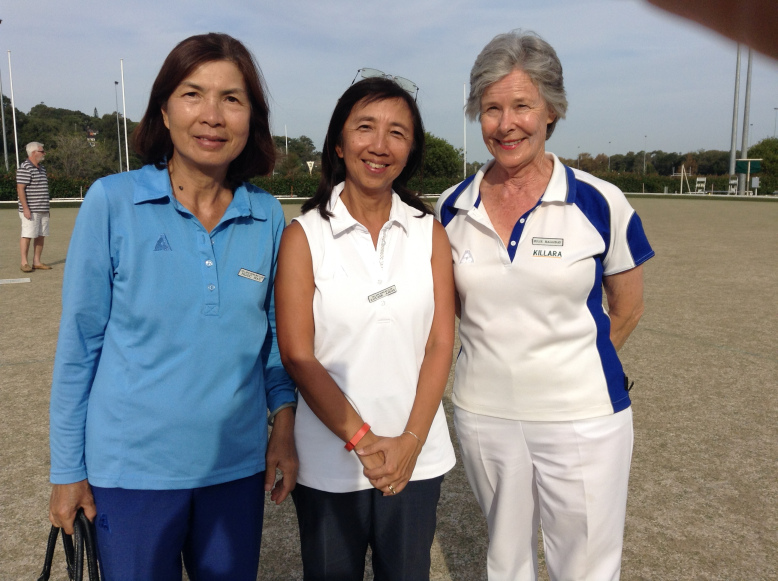 RUNNERS-UP NGOC HAU, LOUISE AMOS & JULIE HALLIDAY-KILLARA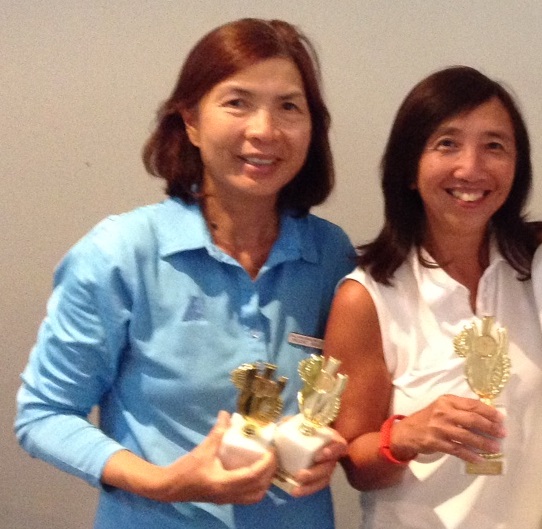 Ngoc, holding hers and Julies trophies, and Louise with her trophy