Round 1 results – Friday 8 March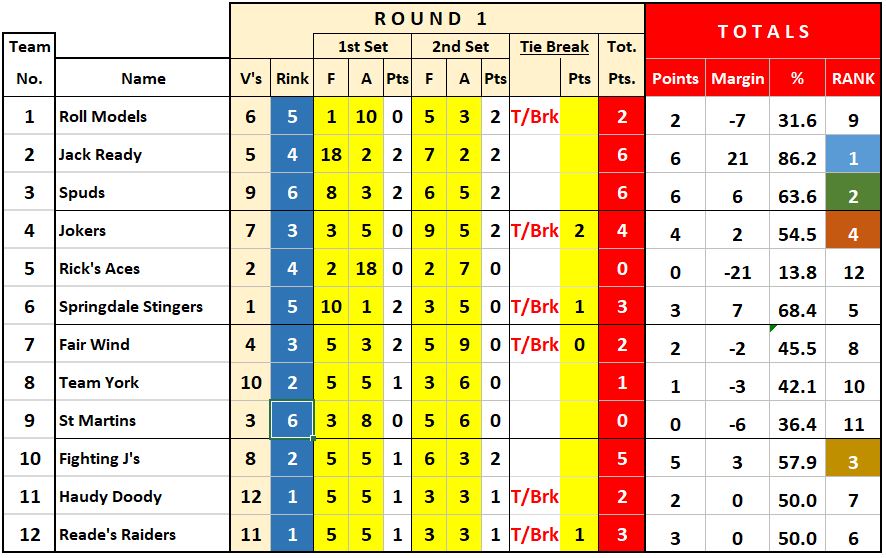 Round 2 results – Friday 15 March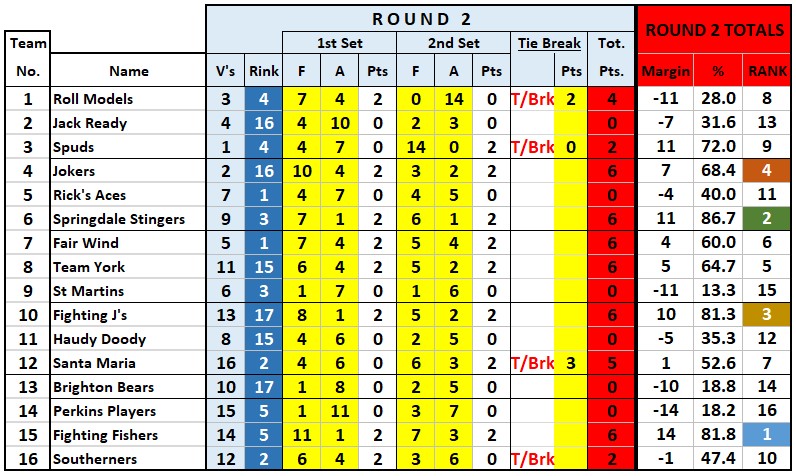 Round 3 results – Friday 22 March
Note – Due to weather and light two tie-breakers were not played.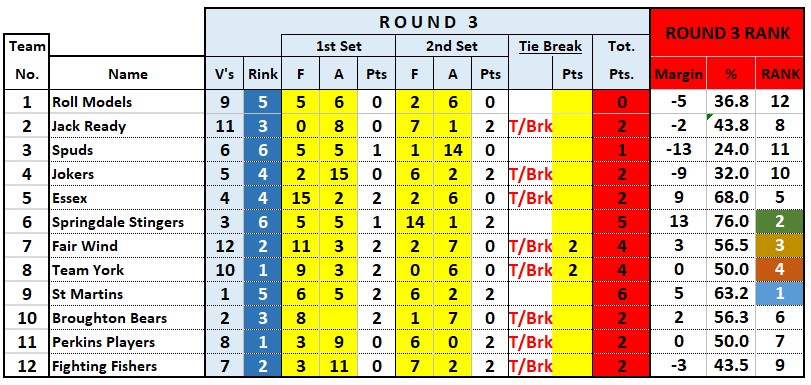 Round 4 results – Friday 29 March
Note – One tie-breakers was not played.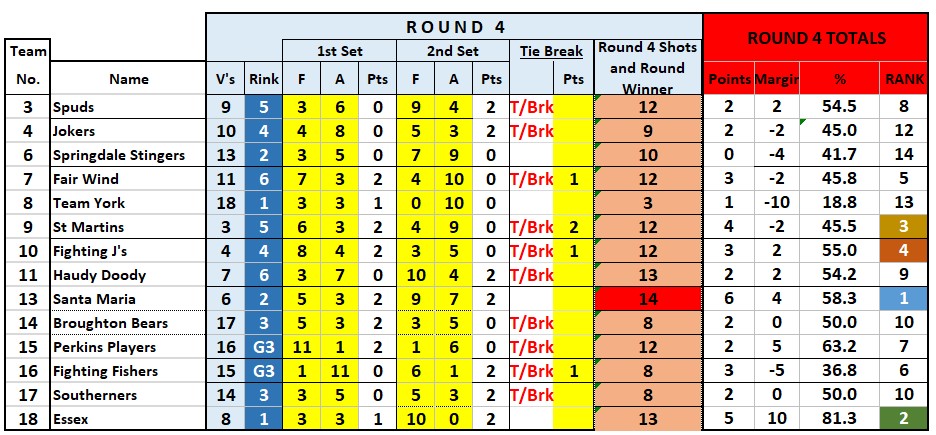 Final Result after 4 Rounds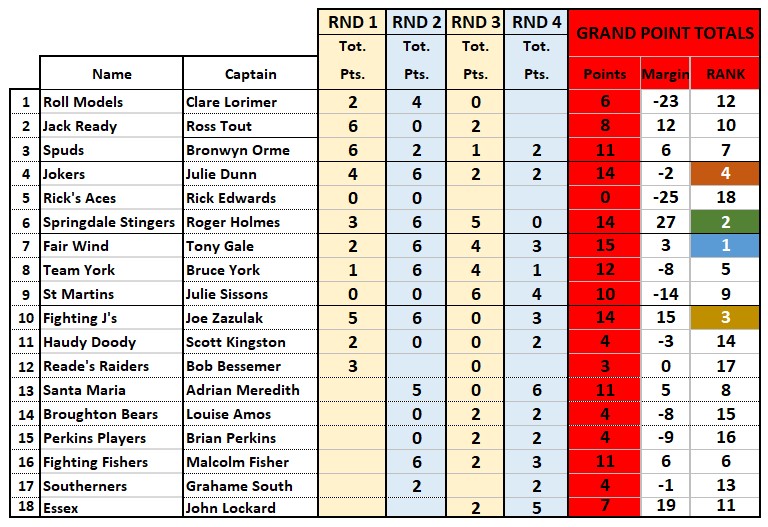 Scoring of a Round
The winner of each set of 5 games receives 2 point per set. If the result is a draw one point.
For a win-draw (3 points) or a win-win (4 points) the team is given 2 bonus points giving 5 or 6 points.
For a win-loss or draw-draw there is a tiebreaker and the tiebreaker result is added to the teams score.
Total Scoring and Ranking
The teams are ranked on total points.
Where the total points are equal the teams are ranked on the game margins.  
If teams are still equal teams are ranked on total points scored by the team divided by the total points of the team and its opponents.  This is called the margin percentage.